Return to Nav
Rite Aid #04998 Massena
Located at 87 Main Street On Corner Of Orvis And Main Across From The Quality Inn
| Day of the Week | Hours |
| --- | --- |
| Mon - Sat | |
| Sun | |
| Day of the Week | Hours |
| --- | --- |
| Mon - Fri | |
| Sat | |
| Sun | |
Store Services
Drive-Thru Pharmacy
Prescription Home Delivery
Western Union
Instant Lottery
Lottery Machine
ATM
Healthy Solutions
COVID-19 Testing Site
Safe Medication Disposal
higi Blood Pressure Station
Blue Rhino Propane
Beer
Food Mart
Video Remote Interpreting(VRI)
Influenza (Flu)
Shingles (Herpes Zoster)
Pertussis (Whooping Cough)
Meningococcal Disease
Pneumococcal Disease
MMR (Measles, Mumps, Rubella)
Varicella (Chickenpox)
Tetanus (Lockjaw)
Hepatitis A
Hepatitis B
Diptheria
Human Papillomavirus (HPV)
Weekly Ad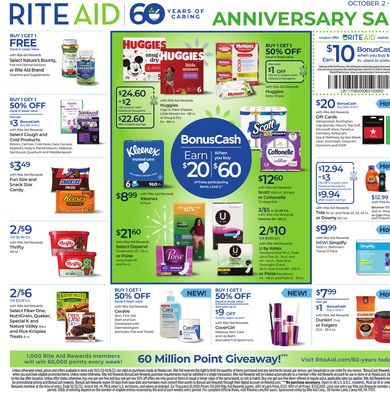 Save More with Digital Coupons
View All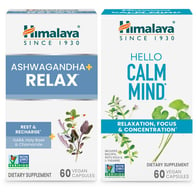 New!
Save $5.00
Save $5.00 on ONE (1) Himalaya® Supplement - Exp. 10/17/22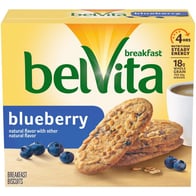 Save $0.75
Save $0.75 when you buy ONE (1) package of BelVita Breakfast Biscuits (8.8 oz. or larger) - Exp. 11/10/22
About Rite Aid Massena
Rite Aid's mission as a Pharmacy in Massena, NY is to improve the health and wellness of our communities through engaging experiences that provide our customers with the best products, services and advice to meet their unique needs. Customers confidently choose us first for their everyday health and wellness needs because we consistently understand and exceed their expectations. Come visit Rite Aid's Pharmacy in Massena at 87 Main Street to see how With Us, It's Personal.
Nearby Stores
Showing
0
stores near
Massena, NY
Schedule Your Free* Flu Shot
● Individuals 3+ are eligible to get their shot today!
● CDC recommends a yearly flu vaccine as the first and most important step in protecting against flu viruses in the Auburn area
● Bring photo ID and insurance information
● No cost with insurance after satisfaction of any applicable deductible.
Learn More