Return to Nav
Rite Aid #07516 Craigsville
| Day of the Week | Hours |
| --- | --- |
| Mon - Fri | |
| Sat | |
| Sun | Closed |
Our Pharmacy is closed for lunch weekdays from 1:30 - 2:00 PM.
COVID-19 testing available at this local Rite Aid. No cost for anyone 4+ years of age.
Learn More
Store Services
Drive-Thru Pharmacy
Influenza (Flu)
Shingles (Herpes Zoster)
Pertussis (Whooping Cough)
Meningococcal Disease
Pneumococcal Disease
MMR (Measles, Mumps, Rubella)
Varicella (Chickenpox)
Tetanus (Lockjaw)
Hepatitis A
Hepatitis B
Diptheria
Human Papillomavirus (HPV)
Dtap
Hib
Senior Flu
Hepatitis A & B
Tetanus
Meningitis B
Covid
Weekly Ad
Sept 24th - Sept 30rd
|
VIEW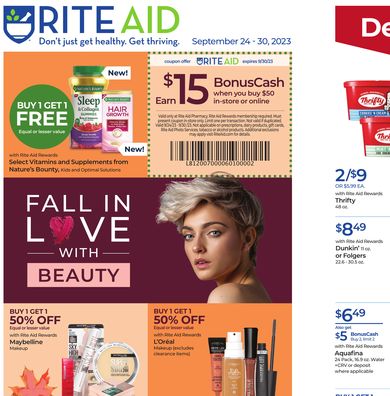 Save More with Digital Coupons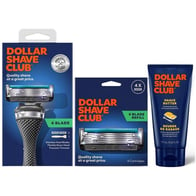 New!
Save $3.50
Save $3.50 on any ONE (1) Dollar Shave Club® product (excludes trial and travel sizes) - Exp. 9/30/23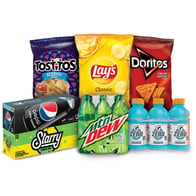 New!
Save $2.00
Save $2.00 when you buy any FIVE (5) eligible Pepsi-Cola Beverages and/or Frito-Lay Snacks. - Exp. 10/7/23
About Rite Aid Craigsville
Rite Aid's mission in Craigsville,VA is to improve the health and wellness of our communities through engaging experiences that provide our customers with the best products, services and advice to meet their unique needs. Customers confidently choose us first for their everyday health and wellness needs because we consistently understand and exceed their expectations. Come visit Rite Aid at 125 W Craig Street to see how With Us, It's Personal.
Nearby Stores
Showing
2
stores near
Craigsville, VA
Nearby Locations
Services at this store
Drive-Thru Pharmacy
Shop This Store